FIFA 22 Career Mode Features: 10 things you need to know
FIFA 22
Date: Aug/06/21 11:03:27
Views: 2812
Today there should be pitch notes released for Career Mode but some new features were discussed already so let's take a look at them.
New Practice Arena Feature
There was a "Practice Arena" in the works for player Career Mode. It was tested in the Alpha. - Credit to @FUTZONECENTRAL for all the info. Hopefully, you can now train/play in the stadium you've created (Similar to the gameplay from the FIFA 17 stadium practice arena). A change of the practice arena is also needed since we've had this training arena from FIFA 19. Let's see if EA changes it this year.
Player Career Mode Storyline
There's a new "Storyline" like feature in player Career Mode. Your relationship with your manager is a key factor in success to your PRO. It finally looks like EA are going to take the journey features and add them into player Career Mode so we should expect more gameplay compared to last year. Another great aspect coming to this mode is more cinematic cutscenes and details, overall making the game realistic as well as entertaining.
Able To Choose Club Goal Song
You can choose your own goal song in create a club similar to FUT 21 where you can choose your won club song. Just like how you could change your pro clubs goal song, I would imagine in Career Mode, we would have a similar interface like this.
Vital Match
After a big match in a cup game, UCL, or vital EPL match, there will be a post match conference cutscene with your player. Another "The Journey" feature that was added. Just like how Alex hunter had a post match conference - Gameplay would be like this.
Create A Club Feature
You will be able to change your badge, stadium, and kit every season in Career Mode. You can also customize your own stadium from scratch. There will be cutscenes of your players walking into your own stadium EA are taking player Career Mode to a new level with more cutscenes. Maybe all the teased FIFA 21 Next-Gen features from the trailer will enter player Career Mode - Bus cutscene, tunnel cutscene, etc.
New Cutscenes
Cutscenes such as training, at your house talking about contracts with your agents, dressing rooms before matches, and more. Dressing Room cutscenes was highly talked about this FIFA. Rumor: We could see a cutscene of the manager addressing the team. We could even see your team celebrating in the locker room after winning the title for a league or competitive tournament.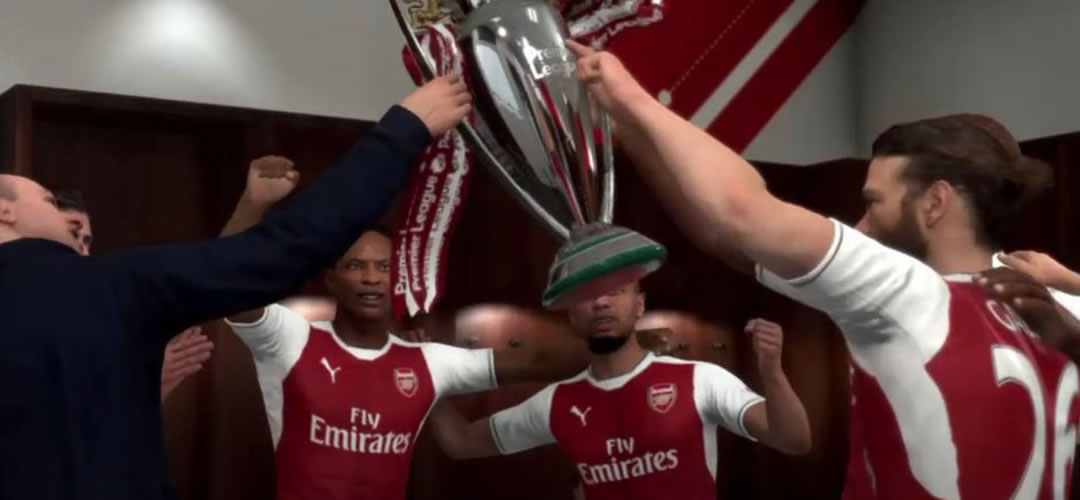 What do you think of the new features added so far? Comment down below your opinion.
Another cutscene that was highly talked about is the new training cutscenes. We could see training drills made for your pro. Hopefully EA can allow your pro to meet football players off the pitch, giving us an experience in the outer world.
How Create A Club Works
Create a club will be like this - You start at the bottom of the country's league tables, you can make your own badge and kit. You get 20 random players when you start off that you can level up name them and customize them, there's specific new cutscenes too. Customizing your club's stadium will probably look similar to the new gameplay that was released for the pro clubs mode. Details such as new sponsorship deals and more involvement in the running of the club would be a welcome addition to the game. I'm sure we should have the option to also rename your created stadium like the pro clubs customization feature. I also like the fact that you would have 20 random players so you can crow together as a team - Great sense of realism.
Player Career Mode Substitute
You can come on as a substitute in player Career Mode. Just like "The Journey" where you had tasks to accomplish in the game.
New Perk Feature
Like in pro clubs, there is a new perk feature in player Career Mode. You unlock different ones as you progress. Here is how the new perk feature works for pro clubs. Player Career Mode should take the same approach.

Also, the growth system should be really similar to what we've seen introduced into pro clubs. What do you think of the new system. We should indeed see a lot of features from pro clubs encoporated into player Career Mode - Player growth and customization features.
Social Media Feature
The new social media feature from The Journey is expected to be added this year into Career Mode - Gameplay from @FUTRising. Here are all the details (From Pro Clubs) you are allowed to customize and edit in the Career Mode create a club feature.
Club, Stands, Pitch and atmosphere
Grass and Net
Goal Song and Crowd Chants
Kit, Crest, Home Stadium, Club Name and ball
If you want to play better in the FIFA 22 Ultimate Team, you also need a lot of FIFA 22 coins.