Can You Still Buy Coins on FIFA 22?
FIFA 22
Date: May/31/21 11:36:41
Views: 1485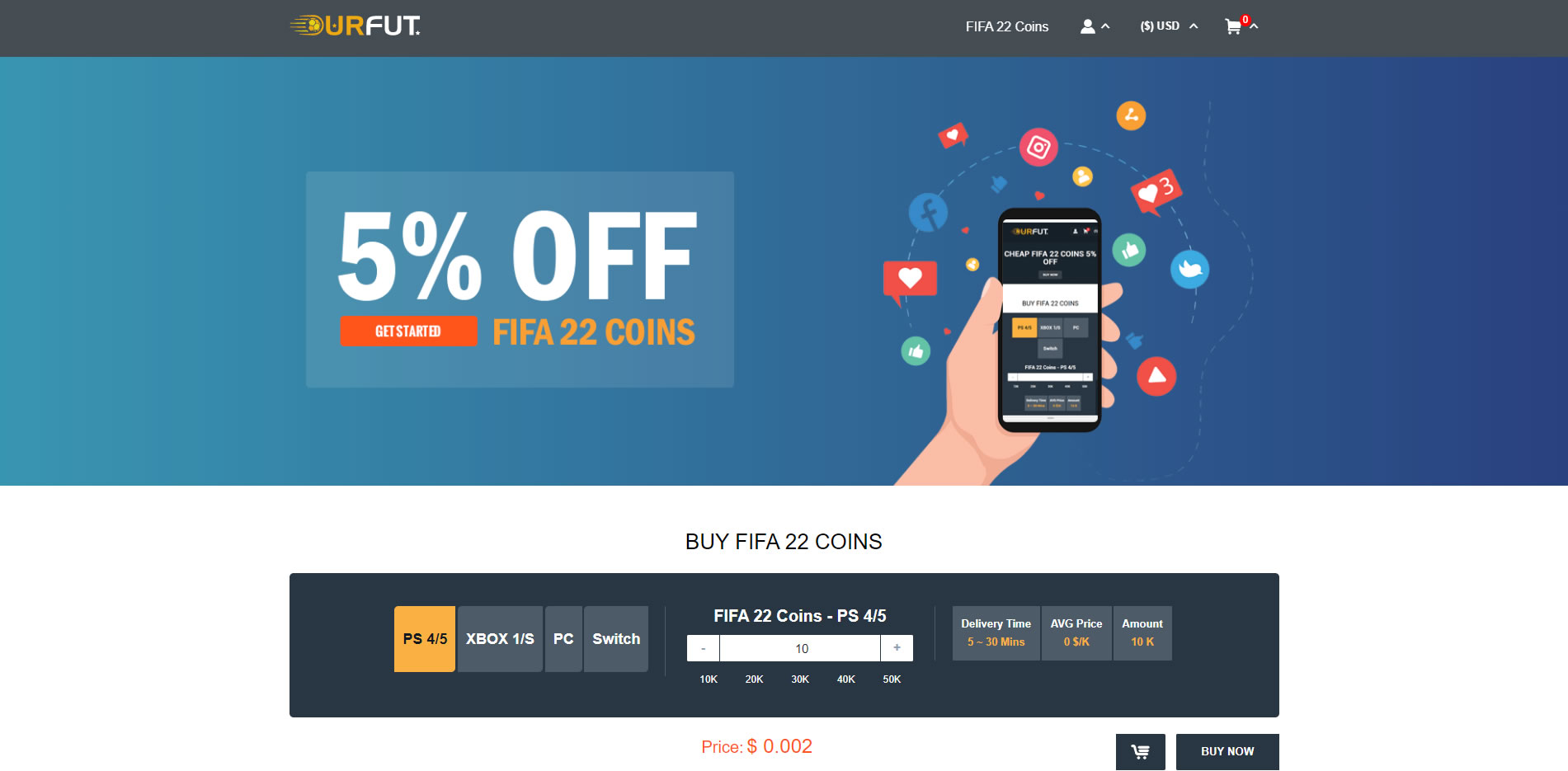 Coins are the main currency of FIFA 22 Ultimate Team. Coins are used for buying packs from the Store and for trading FUT items in the Transfer Market. Coins are obtainable in a variety of ways, these include: playing matches in Ultimate Team, Completing Squad Building Challenges that have coins as part of the reward, Selling items or trading players for a fair price on the Transfer Market, etc. For more information on how to get more coins, refer to here. In FIFA, as so many fans know, you can buy FIFA coins with real world money.
Can you still buy coins on FIFA 22?
Nowadays there are a few thousands of coin sellers out there. Should I buy coins? The decision is for you to make. However, EA does not allow it. Publicly the company claims "Buying coins from a third-party is against our rules." In fact, ban cases are very few. With an unlimited budget, you can build your own fantasy team. Where can I buy FIFA 22 coins? Choose URFUT.com! You can buy FIFA 22 coins through URFUT.com.
Why choose URFUT.com?
- Trustpilot, one of the most trustworthy websites in terms of finding website reviews, has given URFUT.com a rating of "Excellent" – quite remarkable. The service is praised time and time again for its low prices and fast delivery of coins.
- In order to sell more orders than their competitors, they have to offer the best prices possible in order to attract more customers. So you can purchase FIFA 22 coins on the marketplace for much cheaper. On this basis, they also offer discount codes to help you save money. Buy FIFA 22 coins at URFUT and get a 6% discount with the coupon code "Cassie".
- They allow for a variety of convenient payment options such as Paypal, Credits Cards, Skrill, Sofort, WebMoney, Bitcoin, and AliPay...
- If the information you offered is correct, your coin will be delivered to your account within a 2 hours period after the payment, yet sometimes the transfer is made in just a few minutes.
- If you have any questions, be free to contact their chat operators who are online 24/7 all the time to give professional answers and resolution.
How to trade?
There's the 'comfort trade,' which involves giving over your account to URFUT.com to provide coins directly.
Is buying coins safe?
URFUT is a reseller, meaning that they don't get authorized to sell coins by EA. URFUT takes a more direct approach by purchasing bulk coins from players and then selling them on the platform. So as far as the law is concerned, URFUT is 100% legal.