FIFA 22 News: Frostbite Engine 4, Juventus licensing, EA Playtesting, Online Career Mode
FIFA 22
Date: Jun/11/21 14:02:53
Views: 1843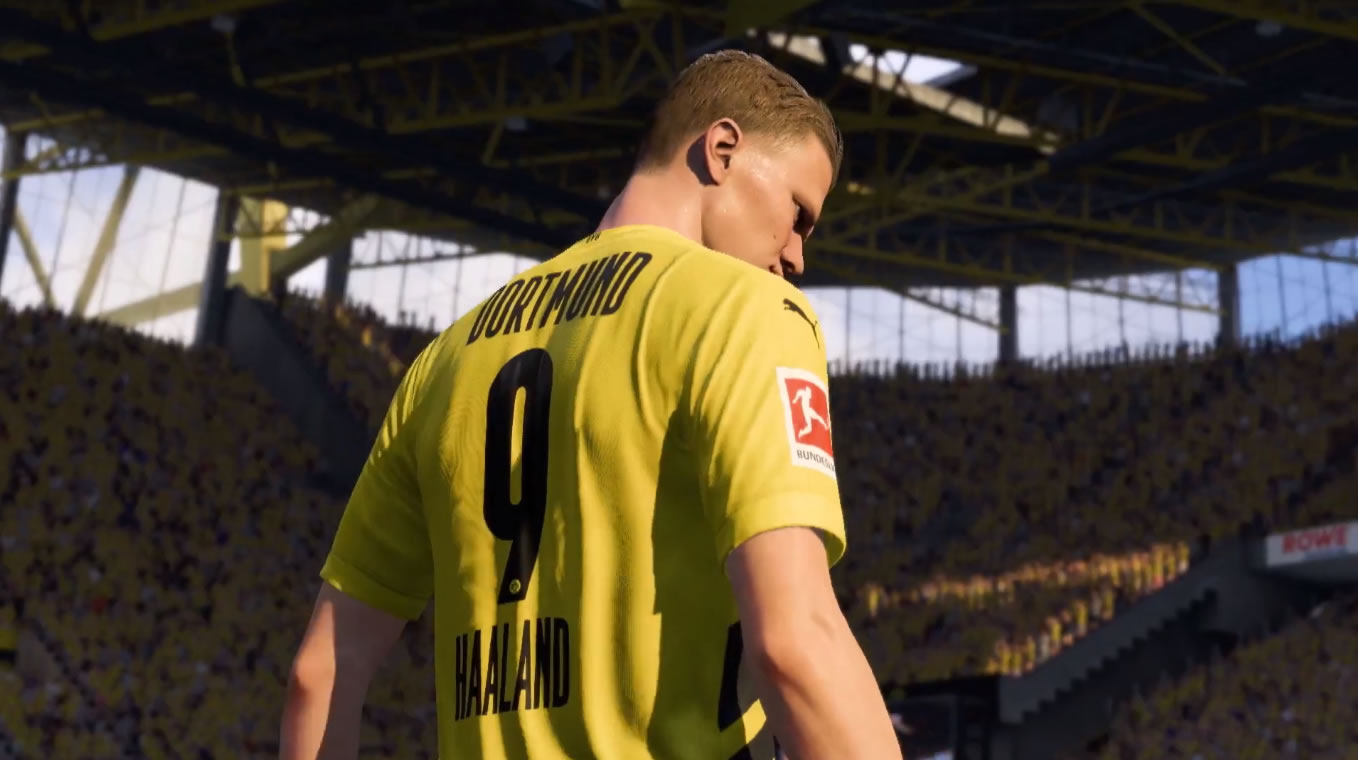 We look at the NEW FROSTBITE 4 ENGINE that FIFA 22 Next Gen will be made on and the potential graphics improvements we could see coming next month! More enhanced graphics and MORE NEW cutscenes should be featured in NEXT GEN consoles rather than OLD GEN.
Also, EA Playtesting will soon rectify if there are any errors in the BETA of FIFA 22. We should expect leaks to occur as well! EA has potentially leaked FIFA ONLINE CAREER MODE, so we might see this NEW GAME MODE enter FIFA 22 or FIFA 23!
Frostbite Engine 4
Frostbite will still be the official game engine for FIFA 22 at though EA will use the newer version of the graphics engine in upcoming games. This includes FIFA 22 next-gen being made on the "Frostbite 4" engine, and old-gen consoles remain to be made on the Frostbite 4 engine. Significant improvements in the trajectories of the ball and new dynamics of contrasts may occur. FIFA could reach the next level we've all been waiting for. Indeed this is great news for next-gen users as more realistic gameplay features, or new special cutscenes would be added into FIFA 22 for them.
Of course, in addition to an evolved gameplay, enhanced atmosphere and light effects would also be engine Significantly improve compared to FIFA 21. The improvement of gameplay graphics has been enhanced massively.
Do you think FIFA would reach next-level gameplay or remain the same? Hopefully, EA can finally compete back with Konami using this new Frostbite engine. Luckily, we get to see FIFA 22 gameplay next month.
Juventus licensing
According to the CEO of UT7 Esports Team - A former PRO player, Daniele Pelusi, stated that the Juventus license would be available in the highly anticipated FIFA 22.
While Napoli this contact with Konami, Juventus is returning to FIFA. So next year, in place of Napoli, we have Juventus back in FIFA 22.
Juventus has requested the termination of the existing contract with Konami by playing a penalty to negotiate again with electronic arts.
This is definitely huge news for FIFA 22, and potentially in these upcoming weeks, EA and Juventus would agree to be partners of FIFA again.
EA Playtesting
FIFA 22 playtesting is set to take place from the 22nd of June till the 27th of June for NA PS5 users. For sure, we should see gameplay leaks.
Players would be able to test the unfinished product of FIFA 22, and during this time last year, FIFA 21 was leaked, so potentially we might see the same for FIFA 22.
Apparently, this is one of the devs for FIFA 22. They were seen playtesting FIFA 22 on Xbox. Soon NA PS5 users will be able to test FIFA 22 this month.
Online Career Mode
Also, EA has leaked a potential game mode for FIFA 22 or a future FIFA. The online career mode is in the works as EA hiring an online software engineer.