FIFA 22 New National Teams
FIFA 22
Date: Sep/19/21 10:10:01
Views: 2021
According to FIFA 22 rating database: Algeria is a new national team in FIFA 22.
We already confirmed that a long time ago after the addition of the national team to the game database code. But it's strange as Algeria is not added to the Leagues and clubs list that is posted on EA Sports' official website. I think EA will update the list soon, and maybe Algeria national team will come in a title update. The most impressive thing is that Algeria will most probably appear as a fully licensed national team because EA deleted all of the Generic Nationals. I think they only will add fully licensed national teams. Anyway, I'm so happy for Algeria. Let's see what will happen.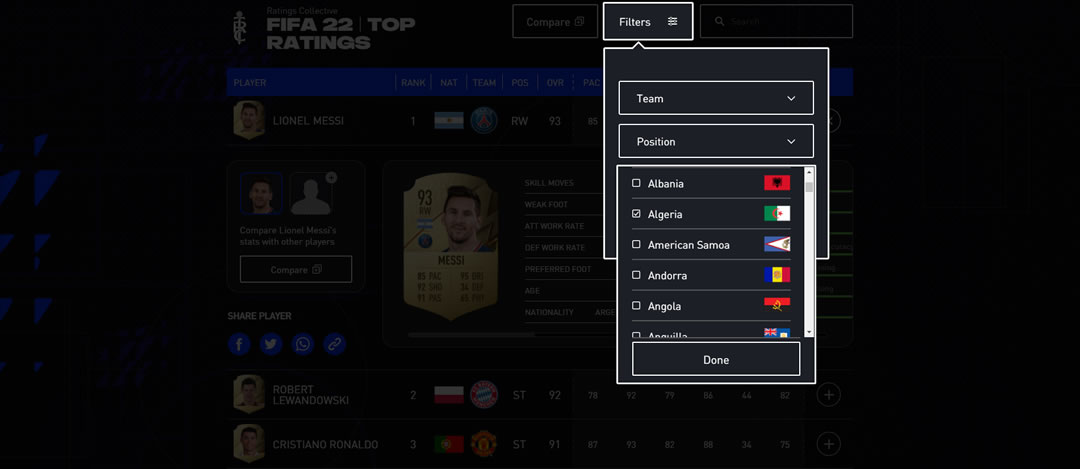 Also, Portugal and Belgium women's national teams have appeared on the list. They are the newly added women's national teams of FIFA 22.